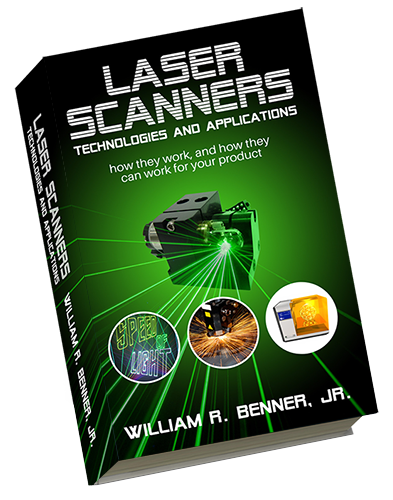 Everything you ever wanted to know about laser scanners
This book describes a variety of laser scanners and how they might be used to create great products. The author begins by illustrating some existing products that use laser scanners. He then discusses several types of laser scanners and how they can be configured for one-dimensional, two-dimensional and even three-dimensional scanning.
This book has a special emphasis on galvanometer-based optical scanners because of their versatility and high optical throughput, although other types of laser scanners are also described including acousto-optic, electro-optic, polygonal, resonant, and MEMS scanners.
The author developed ScannerMAX scanners; there are chapters devoted to the design features of these "stronger, cooler, faster" devices. Additional information covers signal connections, projection surfaces, and tips for the process of designing new products in general.